Featured Contest
TNMAA Logo Making Contest
Hosted by: kitewashere
TNMAA is getting bigger and bigger. Unified Forum site should have an unified logo. So here's a contest to achieve that...
READ MORE
---
Signature of the Week (SOTW)
Hosted by: SOTW Winner
Do you want to show off your skills in Photo Manipulation?
JOIN NOW!!!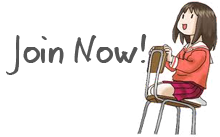 TNMAA RPG World Updates
TNMAA RPG World
: Now Open!
For those who purchased TNMAA RPG World Ticket, you can now start playing TRW! But the quests is late to come, so please be patient.
CLICK HERE FOR MORE DETAILS
Anime Download
Featured: Date A Live
CLICK HERE TO DOWNLOAD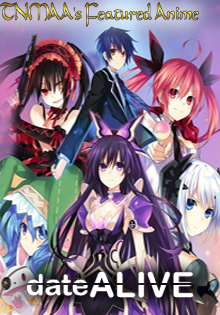 CLICK HERE TO DOWNLOAD MORE
DOWNLOAD GAME
Featured Game
:
One Piece Travel MUGEN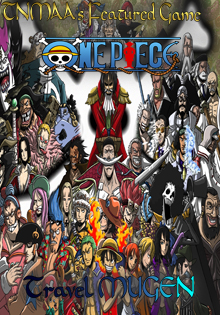 Vocaloid vs Zombies
CLICK HERE TO DOWNLOAD
---
Touhou Koubutou
CLICK HERE TO DOWNLOAD
---
Naruto: Clash of Ninja
CLICK HERE TO DOWNLOAD
---
Marvel vs Capcom
CLICK HERE TO DOWNLOAD
---
GTA- San Andreas Shinobi World
CLICK HERE TO DOWNLOAD
---
Fatal Frame III
CLICK HERE TO DOWNLOAD
---
Project Diva 2nd
CLICK HERE TO DOWNLOAD
---
SAO: Eternal World
CLICK HERE TO DOWNLOAD
CLICK HERE TO DOWNLOAD MORE
Top posting users this week
Statistics
We have
38588
registered users
The newest registered user is
raeiconti
Our users have posted a total of
261167
messages in
9042
subjects
Current date/time is Sat May 25, 2013 2:14 am
UPDATES & ANNOUNCEMENTS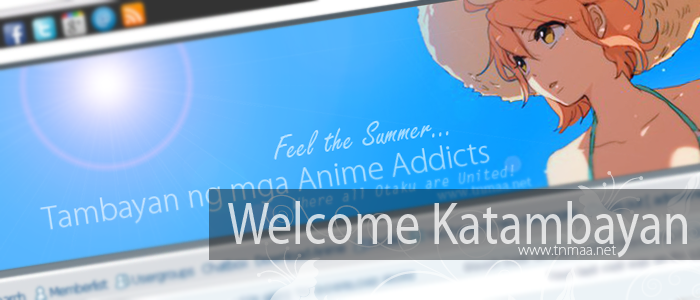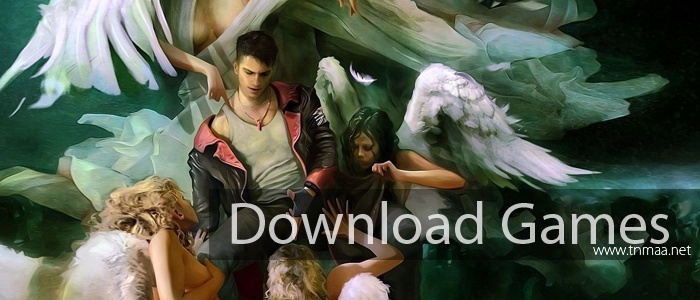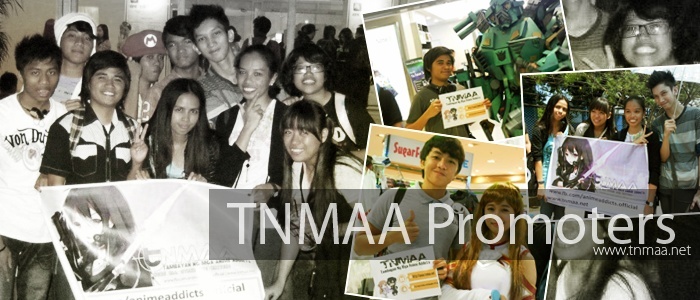 TNMAA RADIO STATION
---
Forum's HeadSection

Topics
Posts

Last Posts
Otaku

Topics
Posts

Last Posts
Member Center

Topics
Posts

Last Posts
Art Corner & Creations

Topics
Posts

Last Posts
Downloads & Contribute

Topics
Posts

Last Posts
General

Topics
Posts

Last Posts
Media/Entertainment

Topics
Posts

Last Posts

In total there are 34 users online :: 26 Registered, 1 Hidden and 7 Guests :: 2 Bots
Most users ever online was 273 on Sun May 05, 2013 9:16 pm

Registered Users: - Mirajane, Acropyre, bleachie, celestetwit, coolblue, Dii Vine, Golden Gilgilmachine, Hautedrog, ILoveTheSilence, iron59, JMARS456, Kiichi Shizumeru Frost, Laxeaus, Leslie XD, lexoter, lhikeabhoszx19, masterpants, Rainbow dash, roanxxx, rodeman22, septicloud, Shana, Shiiiiii, SkyFieldxc, wingedge99, ~Lelouch~
Bots : bing, Google
Members connected during last 1 hours : - Mirajane, @ 王佳仁 Nguuuuuuiiiiiiii, Accelerator, Acropyre, aerolen, Black Lotus, bleachie, celestetwit, clawer22, coolblue, Dii Vine, drake13, DrtyHnds, dxein, fanggos, fdregdj123, FireFist_Ace, Golden Gilgilmachine, guntingrambut, Hautedrog, hollow448, iKazuto-Kun, ILoveTheSilence, iron59, jaygar123, JMARS456, Jupperavo, Kiichi Shizumeru Frost, Kugelblitz, Kuronekoyuki, Laxeaus, LazyFairy, Lemondemon, Leslie XD, lexoter, lhikeabhoszx19, Lolicon.Blade, Lolicon.Rageno, ManiaKiss, masterpants, mblaqfan, Monkey D. Luffy, najvaldez, Rainbow dash, Ranzer, roanxxx, rodeman22, septicloud, Shana, Shiiiiii, SkyFieldxc, Snow, Tsukune, wingedge99, xJan, ~Lelouch~

Users having a birthday today : (<HeLl_GiRL>) (18), *ZoriikuYomi (13), akosicheamy (14), arman05 (14), CodeZero (12), DarkYukinaChii (23), gumichii (15), KO2508 (18), lobotlol (17), Misaki01 (19), Momoi (15), mr.raven00 (17), santosakomhel (18), sirsomething (14), yam23 (22)
Users with a birthday within the next 7 days: Ai-sama BF (8), AnimeSlurp (21), AniXusGamer (16), ardin04 (19), ashlyrhaine (19), AstechnoD (18), Ayano-chan (15), azrulnoshiki (17), besiecath (18), Black Lotus (16), BlackCatXIII (19), BLooD (17), bluechill (20), bry261 (21), Ceej!~ (18), chelle (16), colette08 (20), CoorieChan (21), danieldelapena01 (18), danielluishao (14), Dark Empress (16), deathwisher_617 (16), DivineVoice16 (14), djustine (17), Dons92102 (18), edwin_jr (19), Enerra (20), Evangelyn31 (16), Fei (19), Franklon17 (16), glacecosay (23), Golden Gilgilmachine (17), Grim_Heart (16), Hana Mae (18), hanniemoxd (18), hatsune101 (14), hello.IBAN (18), hendra (22), hideyoshi (19), ichibanyam (21), ipurin (19), Itachi013 (17), jazereh123 (19), Jerza (14), Jin Kizama (14), Jintanyadomi (19), johnguild (21), jsaul123 (22), JSTakumi (16), Jughead (16), justine6788 (19), KangSeok06 (18), kayee (17), kemmy (24), Kemonone Rou (19), KiddoChris (16), Killer0217 (15), kimchio.mochio (18), kinggidora34 (21), kinn3 (22), km29 (15), Kouichi Sakakibara0000 (13), kulitzky28pogi (16), kuroko_blue11 (14), kyun (21), lacrimosa (15), Lien Mae (18), LiL-Daisuke (17), lokoloko_Teresa (18), markjohn99 (12), mewgirl1745 (18), MhaiiCute28 (20), micole_01 (15), miming26 (17), misacute143 (17), Misakichii (16), Monique098 (18), nanaly12 (18), Natal (16), NekoNeko013 (17), neverfail24 (15), niarozen (21), Otakugirl1215 (12), OtakuTale (15), Patz (14), PaulAlfaro (15), peacewalkerX (16), perrine (13), Pia-12 (23), pig-rabbit28 (14), portgasasce617 (16), prabhat kiran (19), prince clobern lee (16), putingpangil (20), Raven :D (16), Raynatsu (16), reds_278 (21), Reifen_Atreilight (17), RKHITMAN (18), Ryuuji456 (15), saquisame12 (94), ShiroHime (18), skypumpkin13 (19), superDraude (16), TaitoShionVocaloid (18), vanillaikanamii (19), vhorn2quill (20), whitearc (17), xHikari (18), xSnow0690 (20), Yamamoto (16), yhan09 (17), yukari_48426 (18), ZeroSharingan (15), zhatez (22), Zurinaki Haru (17), zygnome (19)

Legend : [ Admin ] [ Forum Mod ] [ GFX Staff ] [ Uploader ] [ Radio DJ ] [ Promoter ] [ Game Masters ] [ TNMAA Finest ] [ RPG World NPC ]
Our users have posted a total of 261167 messages
We have 38588 registered users
The newest registered user is raeiconti
New posts
No new posts
Forum is locked